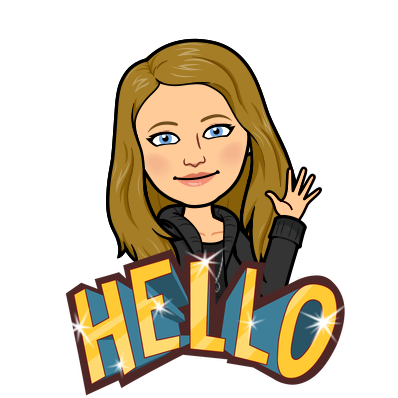 Welcome to Room 211!  
Fourth grade is going to be a GREAT year!  I am looking forward to meeting you and learning all about you and your family.  Attached is our class letter with the school supplies needed for our Virtual Voyage, as well as the supplies needed for In-Person learning. (Click
HERE
for a printable copy of the letter.)  Please email me with any questions or if I can help in any way.  Enjoy the rest of your summer!  



About Me

---

I started teaching fourth grade in the Perkiomen Valley School in 1996.  I have had the privilege of teaching fourth grade at both South Elementary and Skippack Elementary.  I earned my bachelor's degree in Elementary Education at Millersville University and a master's degree in Education with a Reading Specialist certification at Arcadia University.







Special Schedule:

A day - Music

    

    

    

    

    

    

    

    

    

    

    D day - Spanish

B day - Technology

    

    

    

    

    

    

    

    E day - Art

C day - Library

    

    

    

    

    

    

    

    

    

     F day - Phys. Ed.










Class Links:




Curriculum Programs:

Reading Wonders
username: first and last name 
example: KATHLEENTHATCHER

password: your initials and six-digit lunch number
example: kt123456

Math in Focus



Google Classroom:

Google Classroom

(Students must be signd into Google to have access - Remember to add @pvsd.org after your username)




Exact Path:  Math & ELA (English, Language Arts - Reading)

Exact Path is an individualized math and ELA program based on your MAP test results.  C

lick

and login with Google








Math:

Xtra Math
use my email kthatcher@pvsd.org
and your magic number (four digits)
#1 would be 0001, #22 would be 0022

Prodigy 

Math Playground
Khan Academy



Reading/ELA

username and password are your 

first name and last three numbers of your school ID (lunch number)

Example: kathleen123

(no capital letters)







Our class code is mrz0794




Multiple Subjects:

Arcademics Skill Builders
Arcade/Academics
Explore  both "All Grades" and "Fourth Grade"

Scholastic 20 day-by-day Learn at Home Activities

STEM: 30 Day Lego Challenge